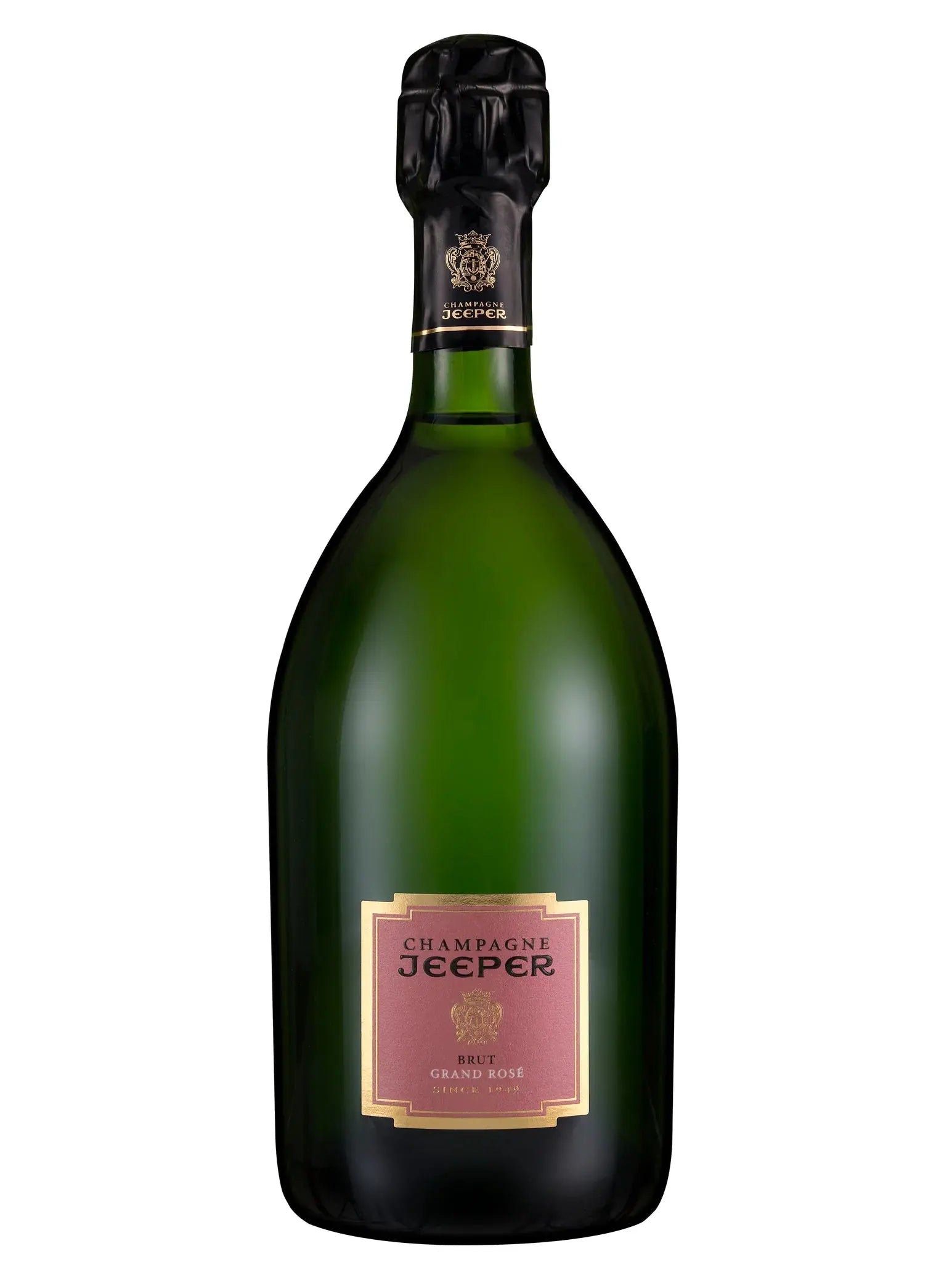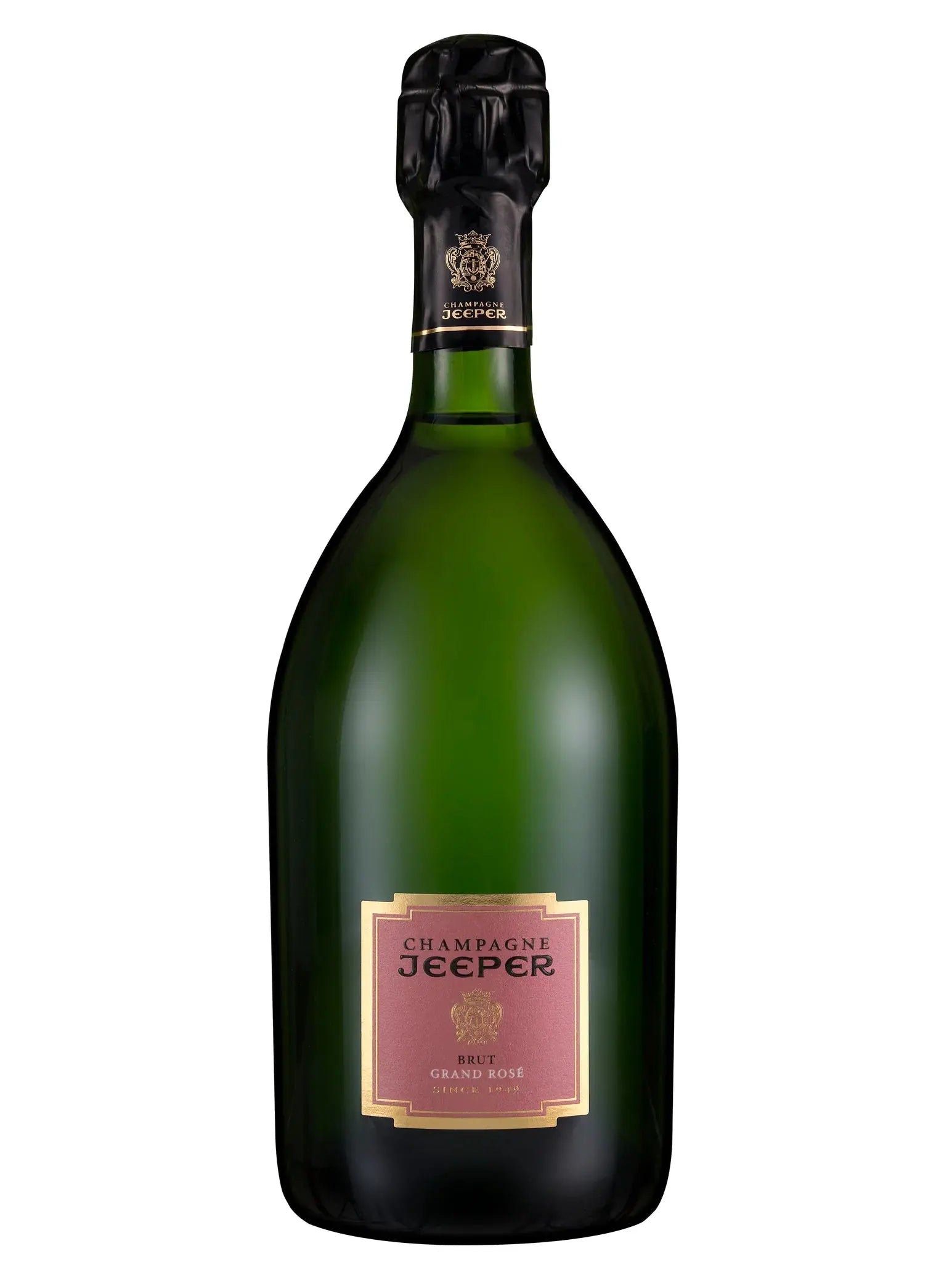 Champagne Jeeper Brut Grand Rose (1x75cl)
Sale price
HK$768.00
Regular price
HK$848.00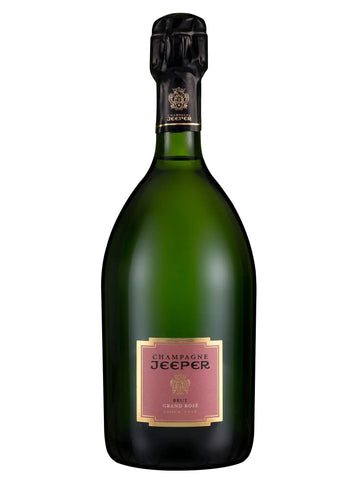 Champagne Jeeper Brut Grand Rose (1x75cl)
Sale price
HK$768.00
Regular price
HK$848.00
This Cuvée expresses a sensual side with its fruity notes. You'll love its cheeky yet refined character, to enjoy as a delicious aperitif, for a perfect hearty moment.
TASTING NOTES
Delicate pale pink color. Subtle and fresh nose, offering an original palette of small berries (raspberries, cherries) and bread dough. Full and fresh attack on the palate, complex with a gentle effervescence. Mix of fresh picked berries and agrums aromas cradled in a creamy texture. Delightful freshness and voluptuous body. Long and intense finish.
88% Chardonnay. 12% Pinot Noir.
CHAMPAGNE JEEPER
Wine growers since the 18th century, the Maison Jeeper story truly began in 1949. It was then that Armand Goutorbe, son of Victor Goutorbe, on his return from the Second World War, decided to produce and sell this Champagne. Armand Goutorbe christened his brand Champagne JEEPER, with an eye to making himself stand out from the many wine growers of the region also named Goutrobe, and in reference to the Jeep Willys bestowed upon him by the US Army to help him ascend the vineyards slopes with ease. Champagne Jeeper largely carries out its operations at the Faverolles and Coëmy site, near Reims, in the north west of the Champagne Region. The site employs around thirty people. Its core business hinges on quality, not only in terms of production and vinification but also by selling bottles of Champagne. A few figures about Champagne Jeeper in Champagne: – 40 hectares of land under exploitation. – The Champagne house is certified HQE-HVE and Sustainable Viticulture since June 2016. – A precise and careful selection, a demanding and careful breeding. – 1,200 oak barrels. The Staff works on the vines and the soil with extreme care in order to preserve the environment. With this in mind, Champagne Jeeper have set a no weed killer use goal. Furthermore, the Champagne House is certified Sustainable Viticulture in Champagne and HQE-HVE since June 2016.