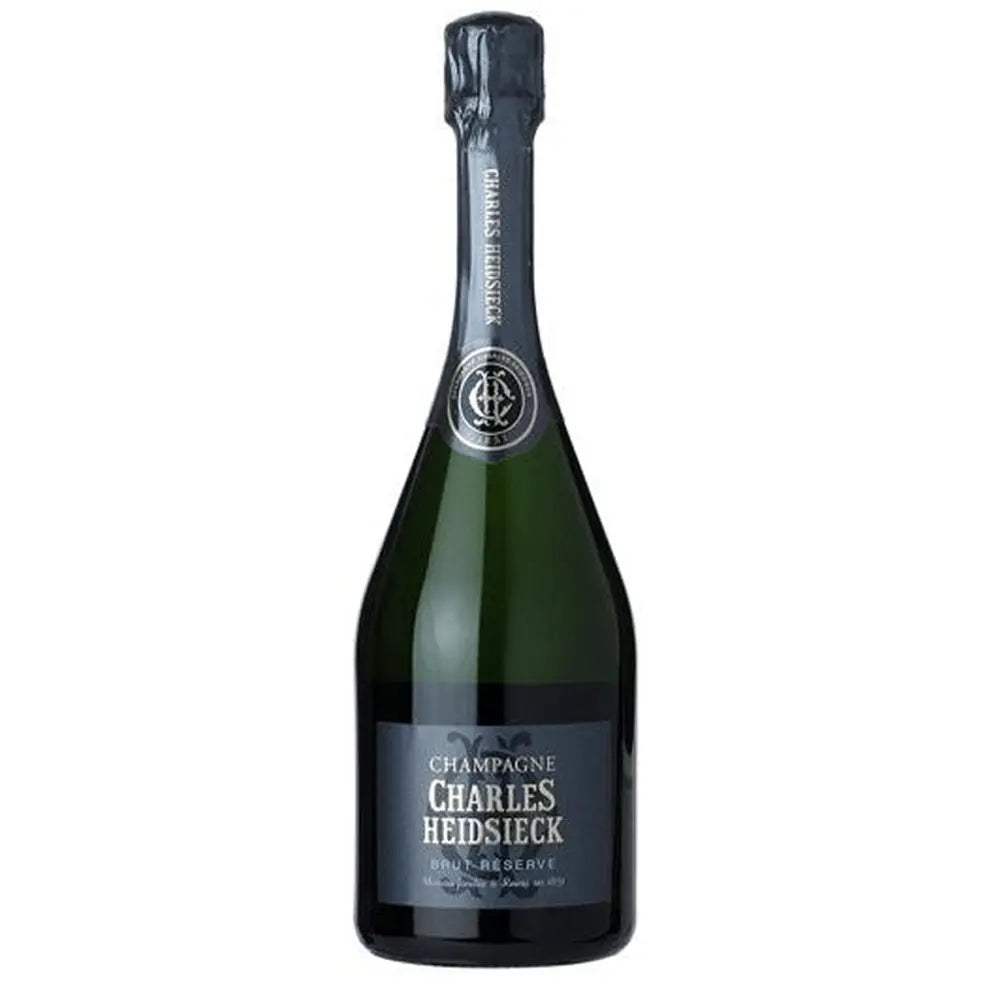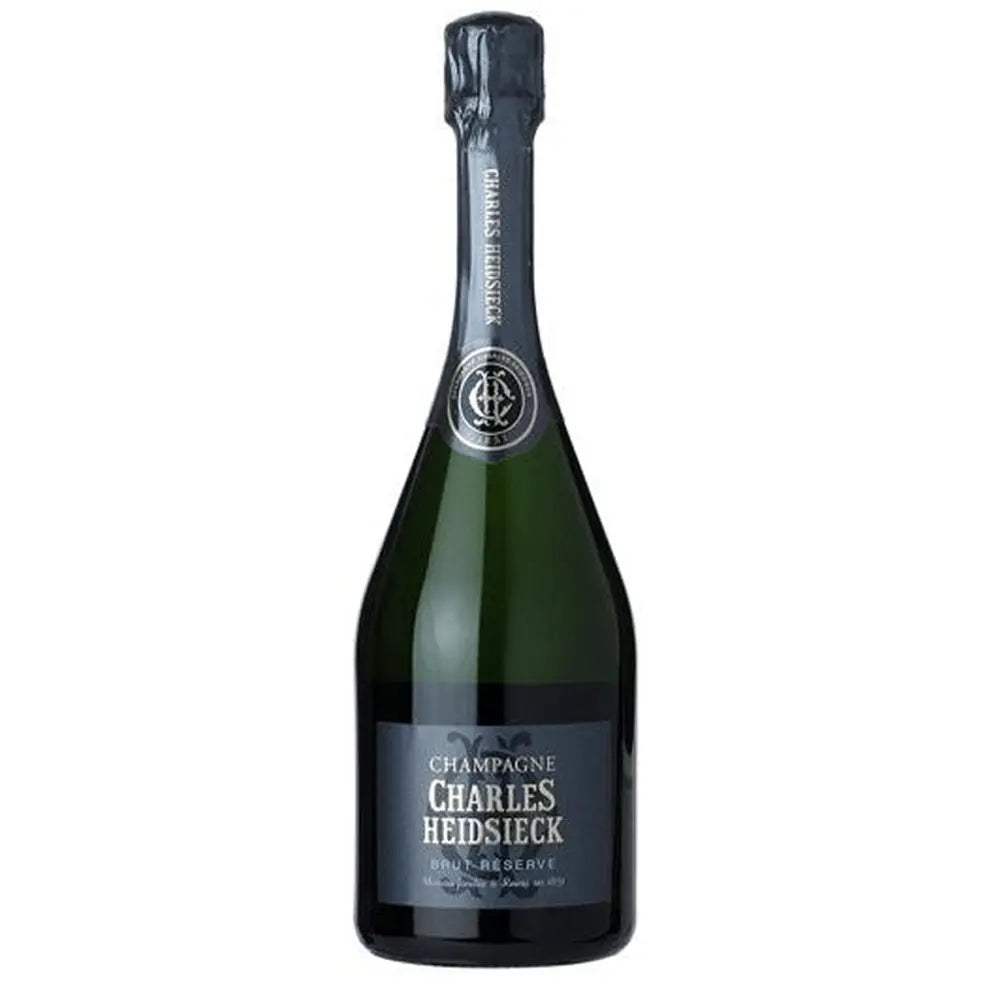 Charles Heidsieck Brut Reserve NV (1x75cl)
Sale price
HK$348.00
Regular price
HK$438.00
Charles Heidsieck Brut Reserve NV (1x75cl)
Sale price
HK$348.00
Regular price
HK$438.00
Charles Heidsieck is the Champagne house for those in-the-know. Ultra-stylish in terms of both their wine and their appearance, there is something about Heidsieck that sings class. Their wines are renowned for their richness and intensity and the flagship wines stand shoulder to shoulder with the greatest prestiges cuvées in Champagne. Greedily sought by collectors and discerning drinkers alike, Charles Heidsieck is one to seek out.
94

Luca Gardini

 
The harmony and complexity come from one of the higher quotas of riserva wines (40%). The dosage does not indulge softness, even if the citrus is never very openly bitter and the apple has inflections of rennet, but also quince. On the finish, tones of yellow-fleshed fruit, hazelnut, and salt intersect. Nice persistence.
93

Wine Spectator

 
A rich and toasty Champagne, with vivacious acidity backing the flavors of apple pastry and coffee, with just a touch of hard candy or treacle. The texture is delicate and refined, and the wine shows fine length overall.
93

Decanter

 
An exceptional Brut Reserve NV based on the great 2008 harvest. The intricate aromas have settled into a rare complexity of bouquet. Vanilla, toast and pâtissière flatter both nose and palate, miraculously freshened by lovely acidity. A superior aperitif champagne, ideally matched with oysters or caviar. 11g/l dosage. Disgorged in early 2017.
92

James Suckling
A wealth of trademark complexity that makes for an immediately engaging Champagne. Bright little red berries and poached peaches plus flinty reductive notes and baked caramel nut biscuits. Makes a composed and focused impression to start with citrus, strawberry and stone fruit flavors all here; really fluffy foamy texture fills it out and then it rolls through richer savory notes to close. A solid NV drinking well now, this will even handle a year or two more on cork.
17

Jancis Robinson

 
Extremely powerful nose powers out of the glass! A certain sweet creaminess on the nose. Really quite rich. Very much more rounded and welcoming than the blend based on 2008. Not that many houses have a seven-year-old NV on the market! Real bullseye for the Charles style. Tastes readier than the 2008 base – a real standout.
<<Review Comment>>
One of the best value grandes marques on the market, a blend of 60 crus, with roughly a third each of Pinot Noir, Meunier and Chardonnay, vinified individually by cru and variety, in stainless steel. Compared to other grandes marques, it is high (40%) in reserve wines, averaging 10 years old and dating back to 1990. Quite a floral style with lemon sherbet intensity and bready, leesy characters. It has great concentration and complexity, with a lovely grip of acidity on the finish.
Drinking Window: 2020 - 2025
Review Date: 15th October 2020
  <<Review Comment>> Based on the 2016 vintage. 40% Pinot Noir, 19% Pinot Meunier, 41% Chardonnay. Dosage 10 g/l. This is the first MEC that has some oak influence: 6% barrel-aged for texture. 46% reserve wine, the oldest is Cramant 1996. Average age of reserve wines is 10 years. Disgorged January 2020 and the first vintage to be bottled using the jetting technique and Diam Mytik closure. Full malo as on all these wines, though current winemaker Cyril Brun is keeping some no-malo reserve wines as a weapon against climate change. Subtle lemony nose. Stony, too, with the merest hint of white blossom, holds up really well in the glass. The smoky, reductive character is very slight but highlights the mineral/stony aspect. The citrus fruit and peel are ripe but there is masses of tension. The mousse is fine and gentle and also lasts really well in the glass. Becomes a little more toasty with air. Deep yet extremely refined, pulling in to a precise finish.
Drinking Window: 2020 - 2037
Review Date: 19th October 2020