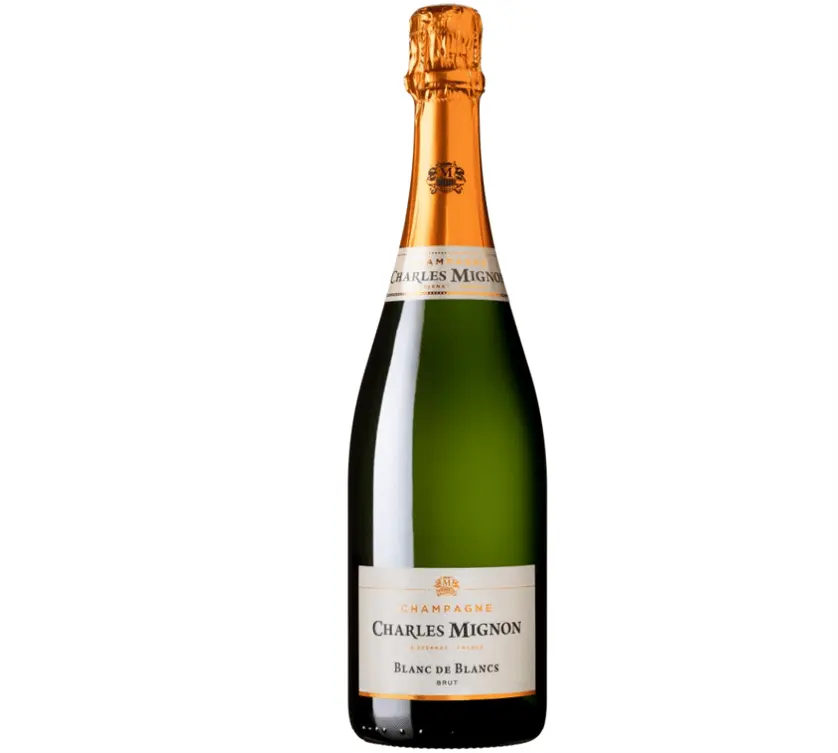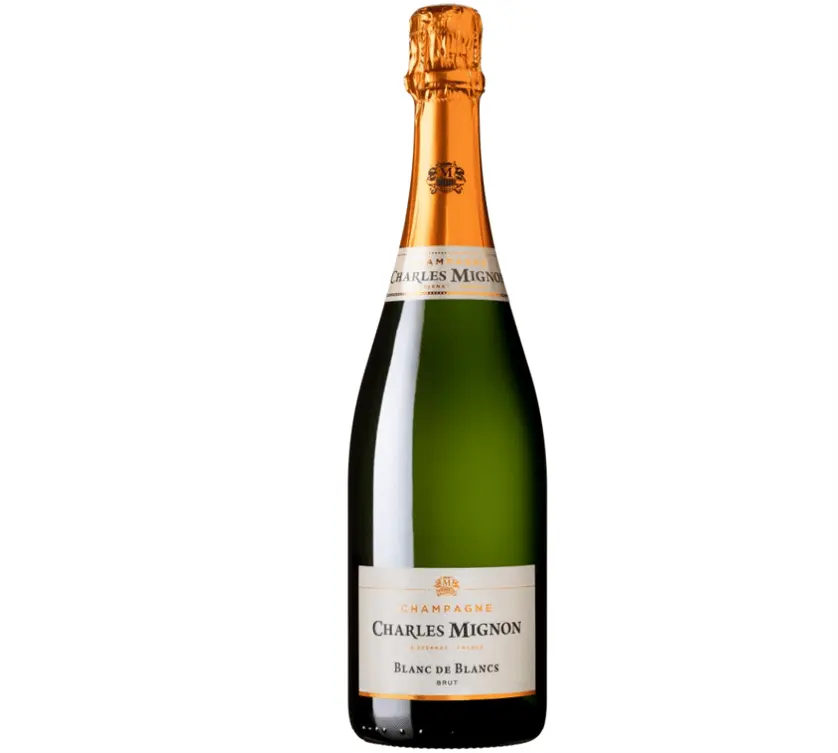 Charles Mignon Blanc de Blancs N.V. (1x75cl)
Sale price
HK$338.00
Regular price
HK$398.00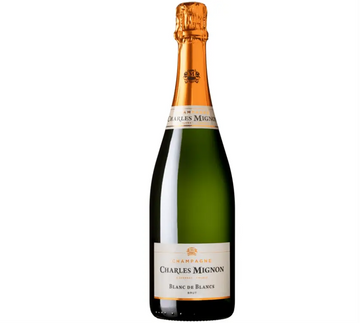 Charles Mignon Blanc de Blancs N.V. (1x75cl)
Sale price
HK$338.00
Regular price
HK$398.00
Pure and refined, such is the Blanc de Blancs of Charles Mignon. With its tastes of white flowers and brioche flavours, it invites you to make room for grace. Its fine effervescence and honey and fruity nose promise perfect matches with fish or a seafood platter.  
Winemaking
Blended: 100% Chardonnay from the first presses of the terroirs of the Montagne de Reims and the Marne Valley. 15 % reserve wines. Vinification: Picked by hand, pressed near to the parcels and fermented in small thermo-regulated stainless-steel vats. A work of precision, to preserve primary aromas and the imprint of the terroir. Moderately dosed at 7 g/l to preserve the freshness, the minerality and the balance. Ageing: Aged in the obscurity of our traditional cellars, at a constant temperature of 12°C for 24 to 36 months.  
Tasting Note
Aspect: Beautifully golden with persistent mousse and fine chain of ascending bubbles. Nose: Delicate aromas of yellow fruit, peach and apricot, interwoven with the aromatic structure of the Chardonnay with its minerality, notes of citrus, lemon and grapefruit. Palate: Incisive and supple on the attack, evolving frankly with freshness and good balance. Aromas of peach and apricot overlay mineral and lemony notes on the finish.  
Food/Wine Pairings
A perfect champagne for aperitif, or excellent paired with scallops with truffles, a fillet of Turbot or an assortment of shellfish.