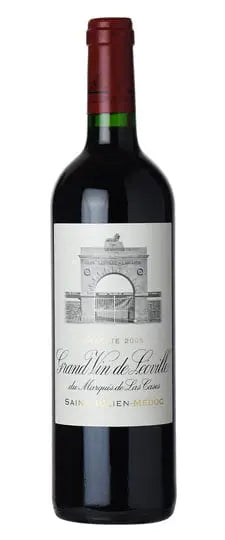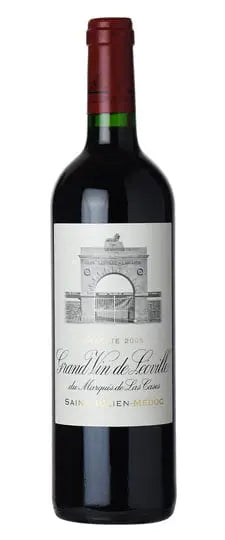 Chateau Leoville Las Cases 2005 (1x75cl)
Regular price
HK$2,480.00
Sale price
HK$2,480.00
Regular price
HK$3,298.00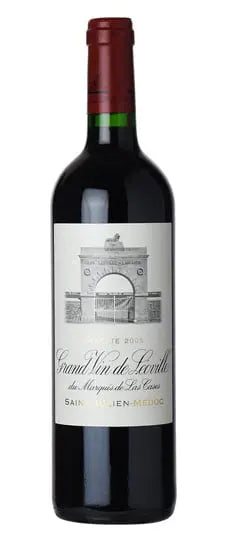 Chateau Leoville Las Cases 2005 (1x75cl)
Regular price
HK$2,480.00
Sale price
HK$2,480.00
Regular price
HK$3,298.00
The fruit is harvested by hand. The fermentation vessels include a fascinating mix of wooden, cement and stainless steel vats. When finished the wine is pumped to the barrel cellar. Here it is transferred into oak barrique, between 50% and 100% new for the grand vin, Chateau Léoville-Las-Cases, depending on the vintage.
This is breathtaking. Black in color, with incredible aromas of crushed blackberry, mineral, licorice and lead pencil. Full-bodied, with a mind-blowing texture of seamless tannins that coat every millimeter of the palate. Goes on and on, with licorice, currant and flowers. Time will tell if it's better than the 2000. Best after 2017.
A stunningly complex and complete nose of flowers, dark fruits, and minerals. Very perfumed and subtle at the same time. The palate is full, yet tight and powerful with perfect tannins and a long, long finish. The quality of the tannins is phenomenal, please leave this alone for ten years. Pull the cork in 2020.
Here is one more vintage to prove Las Cases deserves to be elevated to first growth. The Delon family has tended this great terroir as if they were already there. And the wine has the assured stance, the persistence of flavor that lasts long enough to become a memory, an imprint on whatever synaptic connection may store and recall the greatest pleasures of taste. The energy in the wine is remarkable: beautiful, lithe juice that carries a flavor close to tiny currants and black cherries, but a flavor all its own. The deep stones of Le Clos and the roses with their view of the Gironde seem to be there in the wine as well. Harmonious and jazzed. Perhaps this is the vintage.
This is a prodigious effort. A blend of 87% Cabernet Sauvignon and the balance Merlot and Cabernet Franc (only 37% of the crop qualified for Las Cases), this dense ruby/purple wine has a stunningly pure bouquet of dark fruit, wet rocks, graphite, and subtle background toast/vanillin. Full-bodied, masculine, and very deep and concentrated, this titanic effort is at least 8'-10 years away from its plateau of maturity. The Delon family have produced another legend.
Wine Enthusiast
A big wine with dense tannins, but so elegant. Dark, intense, with layers of acidity underneath that only show through at the end. Unusually, Cabernet Sauvignon dominates this wine, a sign of the ripeness of the Cabernet fruit.