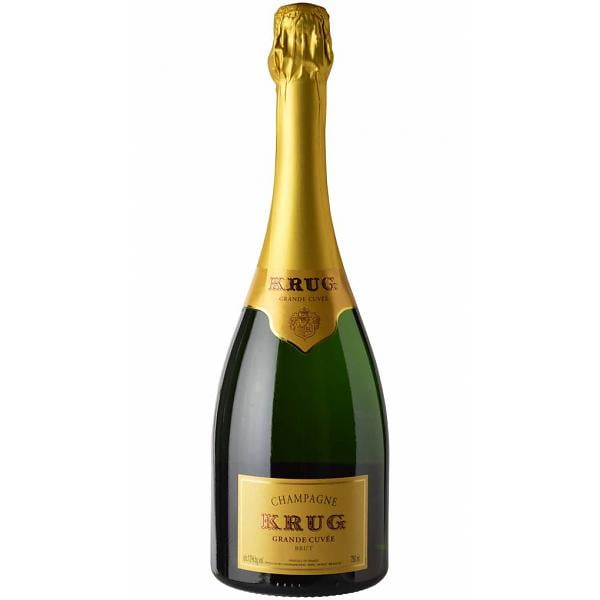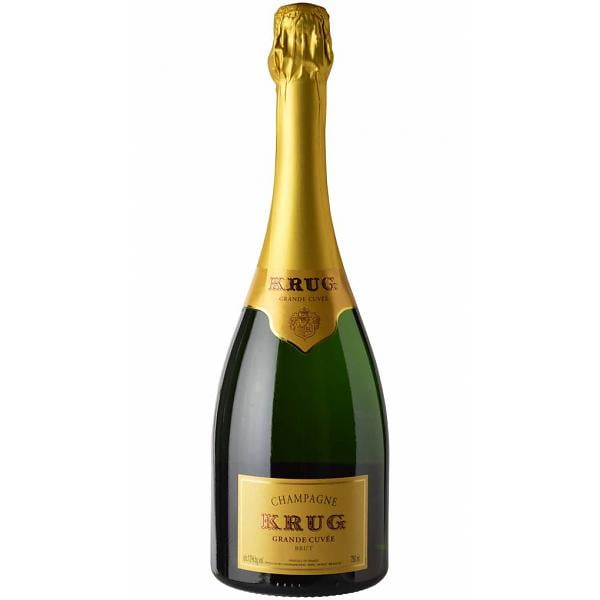 Krug Grande Cuvee 170 eme Edition Brut NV (1x75cl)
Regular price
HK$1,680.00
Sale price
HK$1,680.00
Regular price
HK$2,380.00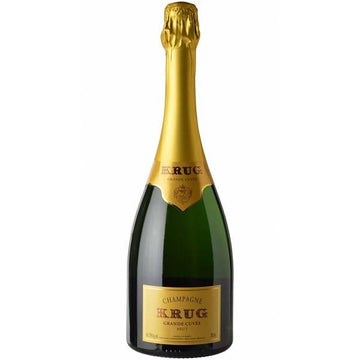 Krug Grande Cuvee 170 eme Edition Brut NV (1x75cl)
Regular price
HK$1,680.00
Sale price
HK$1,680.00
Regular price
HK$2,380.00
Deep golden colored and fine, vivacious bubbles, predicting fullness and elegance. Aromas of flowers in bloom, ripe & dried fruit, marzipan, gingerbread and citrus fruits. Flavors of hazelnut, nougat, barley sugar, jellied and citrus fruits, almonds, brioche, and honey. Krug Grande Cuvee lends itself to a wealth of culinary combinations, from an extra-mature parmesan to turbot a la truffe. It can be enjoyed with ham, oysters, shrimp, Indian or Moroccan food, as well as with desserts like carrot cake and cheesecake.
Critical Acclaim
JS97
A rich and dense Champagne with complexity and decadence, in a fresh and agile way. Very driven and energetic with praline, cooked apples and hints of honey. Some bread dough, but subtle and vivid. Very tight and focused. Racy and direct. Bright edition. Very fine textured. Youngest wine in the blend is 2011. Edition 167. Drink now.
WW97
Krug Grande Cuvée always comes to the table in a big way. From one of the most prestigious Champagne houses, this wine is consistently a top performer. Creamy, complex, and exotic, it is a perfect choice with the grandest of meals. (Tasted: October 10, 2016, San Francisco, CA)
RP96
Compared to Krug's 160th edition, the bright golden-yellow colored NV Grande Cuvée 166ème Édition (ID117010) is still a baby that shows the chalky and fruity features of a young white Burgundy intermixed with notes of Schwarzwälder Kirsch (dark cherries with black chocolate) and floral (ammonia) flavors on the pure, fresh and elegant yet intense and still yeasty brioche nose with its ripe apple aromas and refreshingly bright (lemon juice) overtones. Round, wide and very elegant yet also straight and tense on the palate, this 2010-dominated cuvée is very delicate, fresh and chalky but also dense and lush in its vinous texture. The finish is well-structured, fresh and persistent, indicating great complexity and vibrancy. However, I would wait at least another three years, during which time the 166th edition will gain even more finesse and quiet. The 166ème Édition is composed of 140 wines from 13 different harvests between 1998 and 2010, and it's a blend of 45% Pinot Noir with 39% Chardonnay and 15% Pinot Meunier, the latter of which provides the vivacity that the Chardonnay from the Côte des Blancs surprisingly didn't have in 2010, a vintage that was marked by its "tumultuous climate," as Eric Lebel writes. Tasted in New York in November 2018. Rating: 96+
D95
Beguiling complex colour of twinkling green/gold lights. Inimitably Krug, masterly blending. The Chardonnay scents are at once refined yet dripping in the aroma of crunchy Williams pears. Discreet notes of vanilla, crème pâtissière, spiced lemon and brioche. Then a mouthfeel of body and heft; great Pinot Noir that is miraculously filigreed and ethereal, plus Pinot Meunier succulence. Like no other Champagne. Rating: 95+
WS95
This mouthwatering Champagne feels like a swathe of raw silk on the palate, where flavors of sun-dried white cherry, toast and Meyer lemon peel are accented by expressive saffron, ground coffee and mandarin orange peel aromas. Long and racy on the honey-, spice- and smoke-laced finish. Disgorged winter 2017. Drink now through 2025.
W&S94
A brisk and powerful release of Grande Cuvée, this has the masculine charm of a linebacker as it pummels the palate with lime and seashells, lemon and tangerine flavors. The wine's intensity and richness has a mouthwatering effect in the finish, lasting in resonant layers of flavor—powerful, yet gracious in the end.
WE94
With its minimum of six years' bottle aging, this is a beautifully integrated, mature wine. It has a wonderful toast character, layered over sliced pears and ripe acidity. With its complex poise between lightness and richness, this remains an intensely impressive wine.
CG92
Non-vintaged though it may be, this wine has in the past shown as one of the older cuvees in our tastings, and so again does it do so here. This time, as one expects of Krug, the aged, toasty, minerally character is accompanied by bright, acid-braced, still evident fruit. One might quibble about a bit of chalkiness in the finish.